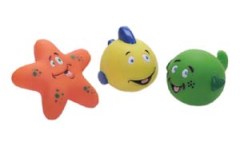 Kidz Aquatic is a member of the Safer 3 Water Safety Foundation.
Safer Water* Safer People * Safer Response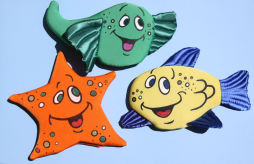 ---
Safer 3- Three characters that help us teach the Safer 3 method- Gilbert Guppy, Sammy Starfish, and Timmy Tadpole
Safer Water (Sammy Starfish): Install, maintain and utilize proper fencing, self-closing gates, and latches, pool and spa covers, pool alarms and additional safety equipment to protect swimming perimeter.
Safer People (Timmy Tadpole): Always provide constant adult supervision and never allow a child to be unattended. Develop swim skills through on-going and qualified instruction. Learn and practice proper behavior in and around the water.
Safer Response (Gilbert Guppy): Learn and renew CPR, first-aid and rescue techniques through ongoing certification courses. Keep an emergency action plan, rescue equipment, and phone by the pool at all times.
Here are some great Videos that you can share with your kids to show the importance of Safer 3:
You can find out more information about the Safer 3 Water Safety Foundation at